Product Description
Ceeto Molding Company provides customer with high quality plastic fan blade injection moulds which are very common to be used to produce all kinds of plastic fan blade products and airflow ventilator fan products. Fan blade product is widely applied in indoor and outdoor Air conditioner, automotive fan, and household table fan and any other types of fans in our daily lifes. Basically we design and manufacture Plastic Fan Blade mould according to your 2D and 3D fan blade product, you review and approve plastic fan blade mould design, at the same time, we submit you moldflow analysis report, DFM report and mould assembly drawing and mould 3D drawing.
Plastic Fan Blade Injection Mould Technical Description
Mould cavity: single cavity

Mould base: LKM




Mould cavity and core steel: 1.2738, P20, 718H or any other steel if you would prefer to use according to mould life time

Mould standard components: DME, HASCO, LKM, MISUMI, PUNCH

Plastic injection material: PP, ABS, ABS/PC, PA, PA66+30GF etc.

Hot runner system: Yudo, Synventive, HRS etc. or cold runner as per product structure.




Mould 3D Design Software:

UG, PRO/E, Solidworks

Leadtime: 60 days




Mould Packing: wooden box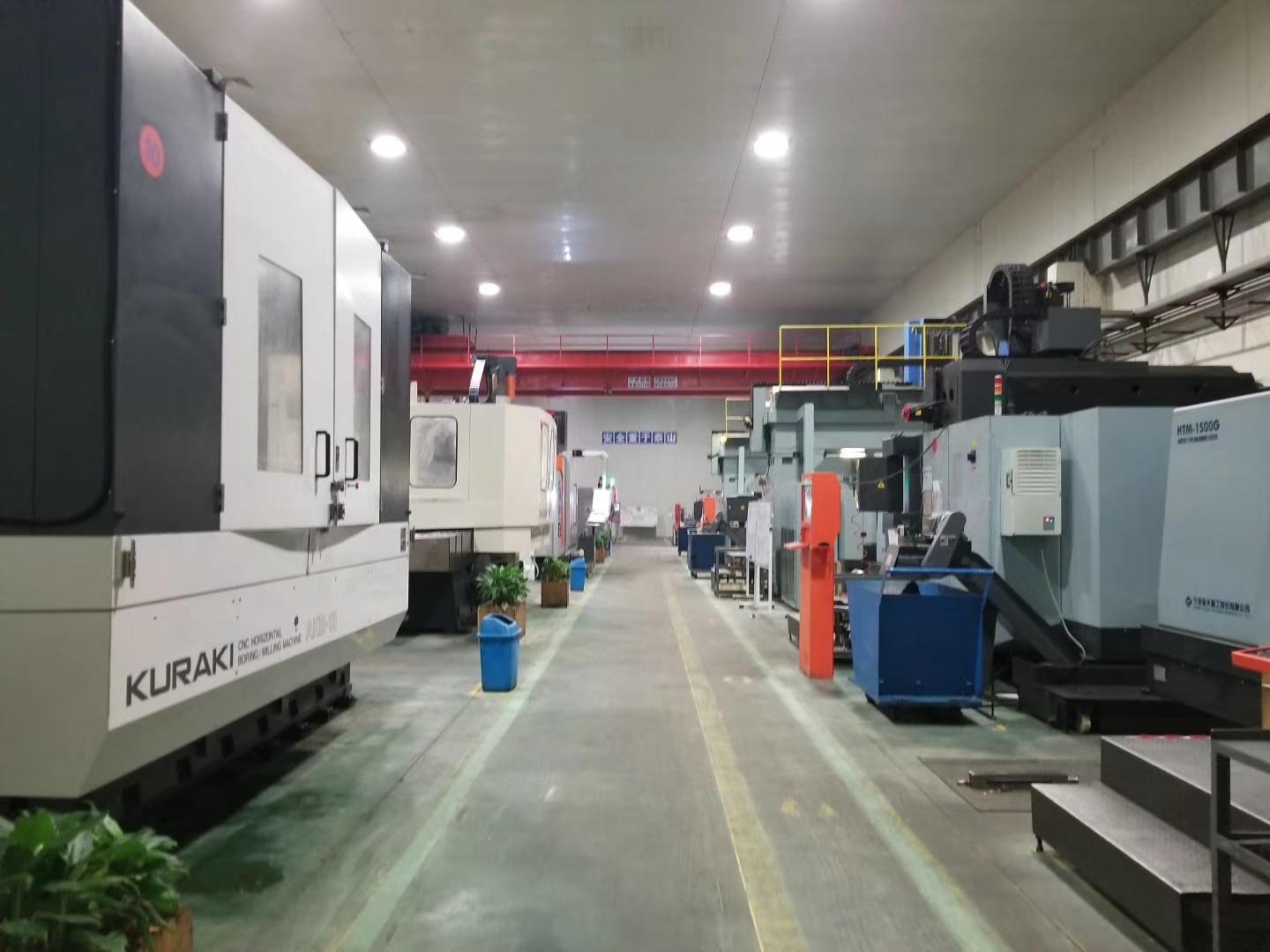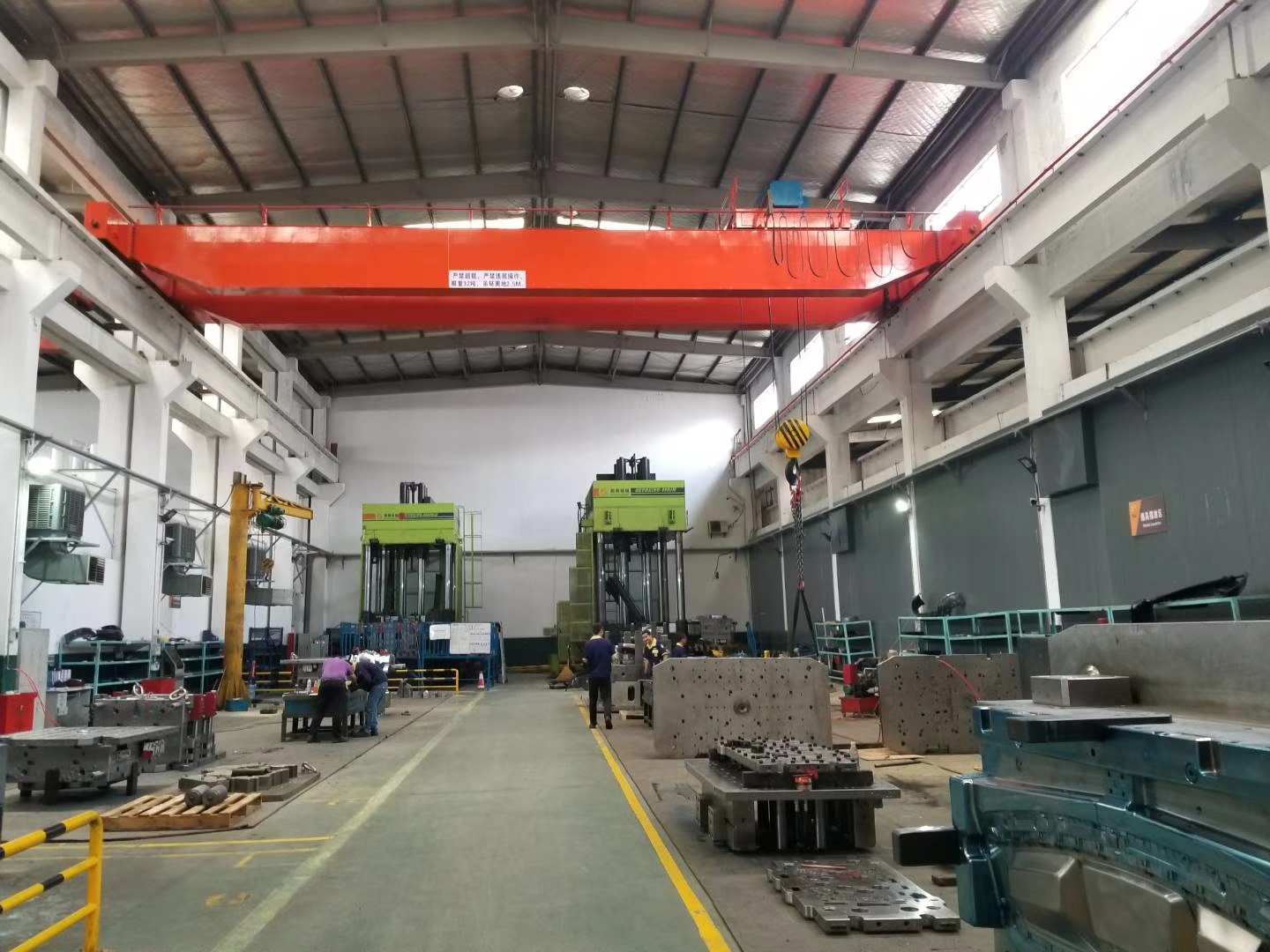 The key point for plastic fan blade is how to keep dynamic balance, so machining precision is very important, draft angle must be well considered in order to have good demoulding according to shrinkage rate of plastic material that you specified during mould design stage. Wall thickness is not even due to fan blade structure, mould design engineer should consider well not to design push pins on the mould.
Reinforcement ribs must be well considered to design in plastic fan blade mould, hub core is designed solid type as follows:
This kind of moul design concept is better to guarantee fan blade to be in the center when assembly a fan, and more over it's easier for plastic fan blade mould to do the heat treatment. Solid hub core has the following advantages:
Molding solid hub core is very strong

Mould to be dismantled and assembled are much more easier

Mould components are less than that of complicated mould design

The split lines on fan blade product surface are less than that of complicated mould desgin

Mould full dimension can be reduced



Plastic fan blade injection mould gate design is very important for melt plastic to keep filling the balance of product, direct gate is our first consideration. It can go fast and flow even to avoid welding line evidence.
Our processing for making plastic fan blade injection mould
When we receive your official purchasing order of plastic fan blade injection mould, we will set up an internal meeting with mould designer, Project Manager, Production Manager, Project Manager will be in charge of the whole program since this design stage to mould shipment after mould inspection approval, and report to you mould design progress and machining processing progress with weekly report which means that he or she will report you very week about jobs that we do on this program, here is weekly report showing you dynamic timing chart: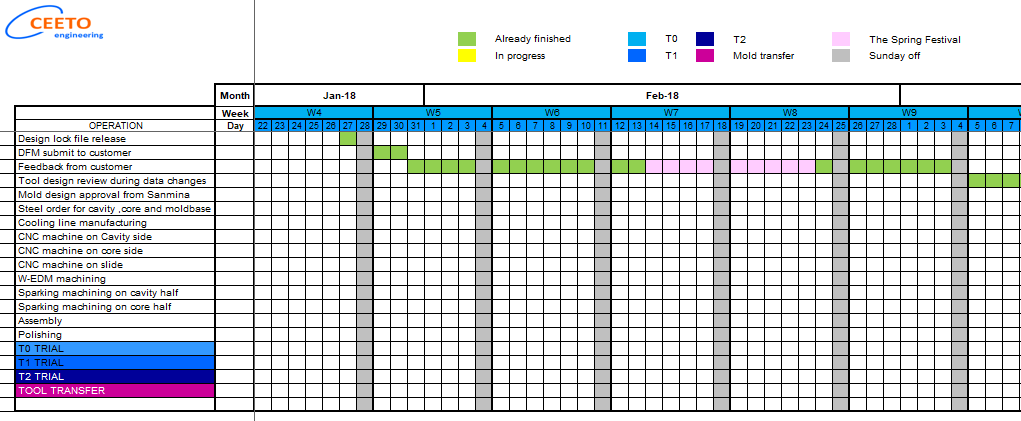 Quality Control For Plastic Fan Blade Injection Mould
When we receive mould steel blocks, we ask for steel certification and steel inspection by ourselves, when we make the first mould tryout, we measure plastic sample parts using calipers and CMM measuring equipments, we also measure the critical dimensions on plastic fan blade injection moulds and analyze the reasons of all the "NG" points on measuring reports, we will share these reports with you and find solutions together with you to improve moulds. Here is example of measuring report for mould: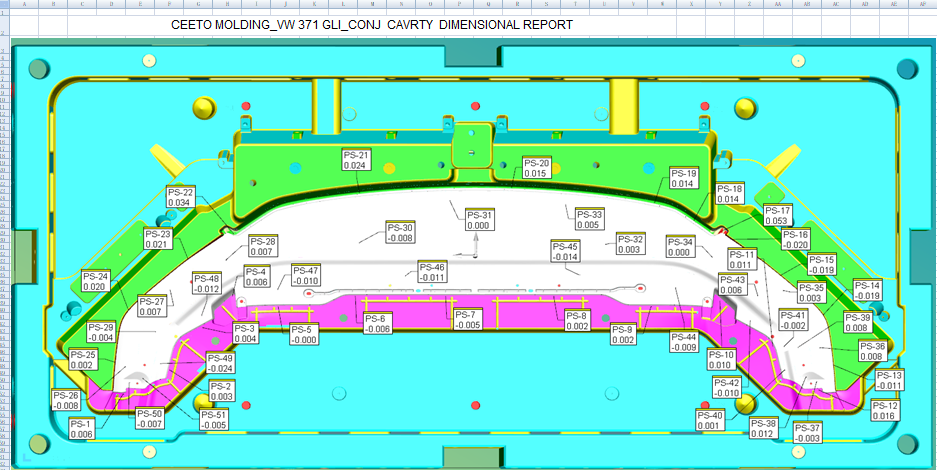 We warmly welcome you to send out an inquiry to us, we will give you mould cost in details with our professional working procedures and strict program management, if you have any technical questions, please don't hesitate to keep us informed, looking forward to hearing from you, thank you very much.